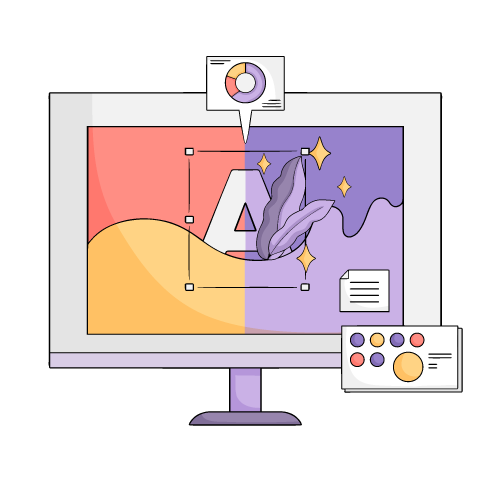 OBJECTIVES


Develop proficiency in industry-standard graphic design software, such as Adobe Photoshop, Illustrator, and InDesign.


Understand design principles such as color theory, typography, layout, and composition.


Develop a design process from research to final execution, including idea generation, sketching, wireframing, and prototyping.


Build a portfolio of work that showcases your design skills and demonstrates your ability to solve design problems.


Develop an understanding of branding, marketing, and advertising as they relate to graphic design.


Learn to collaborate with clients, colleagues, and other professionals to execute design projects effectively.


Understand the importance of user experience (UX) and user interface (UI) design principles in digital design.


Gain knowledge of current design trends and techniques and the ability to apply them to your work.


Develop critical thinking and problem-solving skills in design.


Learn to receive and incorporate feedback into your designs and improve your work accordingly.